Forensic Training Services
The introduction of advanced specialized equipment and techniques to enhance the capability to attend crime scenes and extract potential positive evidence is essential for the a successful prosecution in a court of law.
---
---
We believe the dynamics involved to ensure the acquired equipment is optimally, correctly and effectively utilized at a crime scene, can only be achieved by training interventions that have extensive practical components.
The influx and turnover of human resources in the crime scene attendance environment, has impacted the ability to effectively search for, develop, collect and process the evidence according to and in adherence to National standards and to achieve the predetermined goals and objectives.
Precise knowledge of the specialised equipment is essential. We, as a service provider, keep up to date with the latest practices and research on the exclusive equipment. We make constant progress on the use and techniques related to the equipment and update the training material constantly.
FDA has detailed and extensive knowledge, skills and experience on the specialised equipment. We have established detailed training materials, training programs and assessments (theoretical and practical). The training has a broad focus on the practical use of the equipment.
All training interventions have an extensive practical component. Each trainee has ample opportunity to perform hands-on practical work.
This approach works well as the trainees participate, learn and practice with enthusiasm. Through this approach they gain a frame of reference to understand and memorise the theoretical sections of the various courses.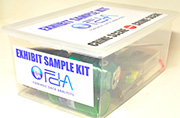 Many prepared samples are supplied for training purposes (e.g. foil surfces treated with superglue, blood prints placed on several objects, A4 pages treated with ninhydrin, A4 pages treated with Fluorescent powder, coloured plastic pieces treated with superglue).
Enough equipment is made available to the trainees so that each person can have the opportunity to do the practical work by themselves.
The training venue is large enough for big groups of people and is conducive to training.
More than 1 facilitator is always made available to train the groups as this is conducive to spending more quality time with each trainee on an individual basis.